Copper Infused Compression Socks
Say goodbye to swollen and achy feet! 360 Relief Copper Compression Socks help in protecting your feet, provide comfort, and improve blood flow in lower leg muscles. Our copper-infused compression socks are made using premium materials that are built to last. With reinforced stitching and a unique 3D knitting technology, our socks are designed to withstand everyday wear and tear, ensuring longevity and durability. They are available in a variety of sizes, styles and colors, so you can choose a pair that best meets your needs and preferences.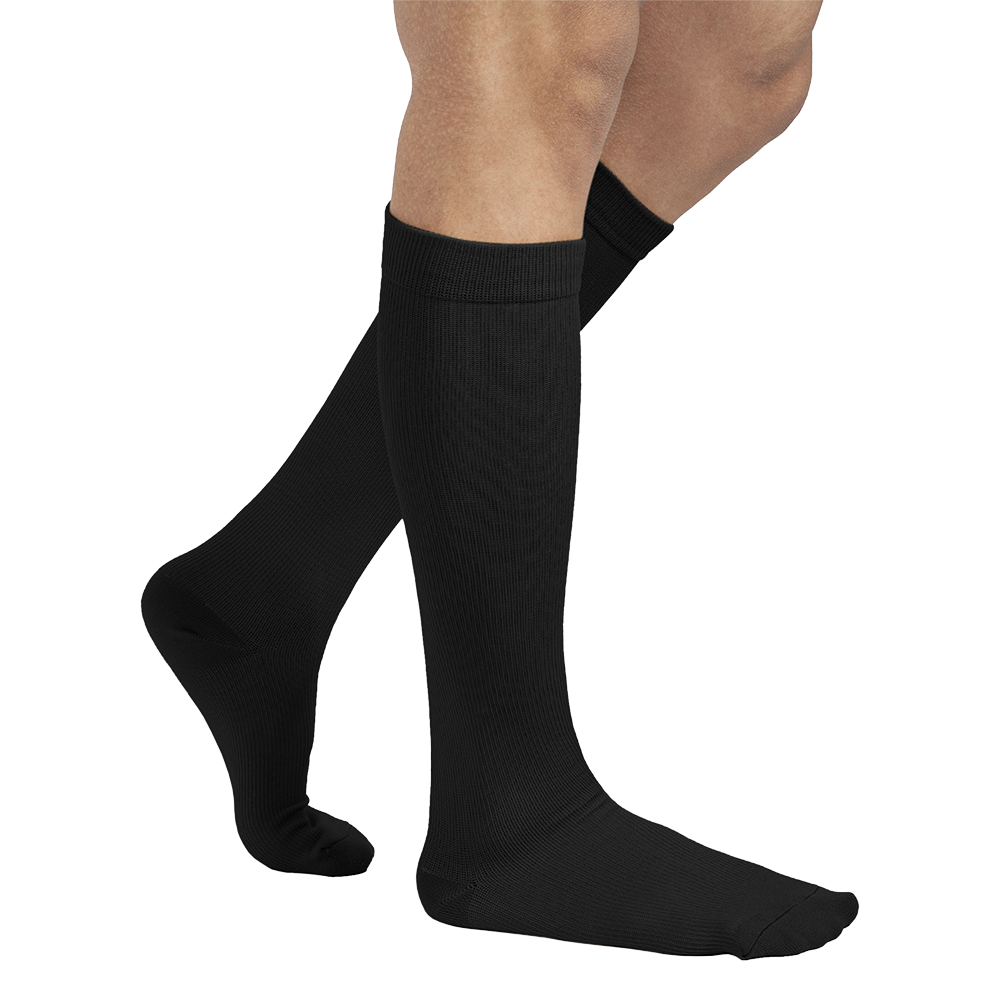 Compression Socks to help relieve pain
360 Relief compression socks are designed to help promote better blood circulation. Its moisture absorbing design helps to keep your feet dry, blisters and avoid odours.
Buy Now
Whether you have an active lifestyle or simply want to experience the benefits of copper and compression, our socks will provide the support you need. Similarly, if you sit or stand for extended periods, you should switch to copper socks right away.
Our copper-infused compression socks provide several healing advantages. Their anti-inflammatory components help relieve painful muscles of the calf and foot and prevent bad odours caused by sweating. Plus, these socks help reduce skin irritation, soreness, and make your feet fresh all day long.
360 Relief copper compression socks not only prevent pain and aches but also help treat medical issues like DVT, varicose veins, spider legs, etc. The stretchable fabric supports the lower leg gently while squeezing your calves which helps reduces swelling, and relieves fatigue and discomfort.
On top of that, the cuff of our socks is soft, non-restrictive and will not cut blood flow while they are on. So, don't let your swollen legs and feet hold you back whether you work, play, or travel. Buy 360 Relief Compression Socks and get relief and comfort in no time.
What Does Copper Do In Compression Socks?
Copper-infused compression socks provide light compression. They help in regulating the intravenous blood flow. It also helps promote blood circulation and oxygen to the feet. It reduces the chances of building lactic acid in the muscles, which results in soreness.
Does Copper Have Any Downside In Compression Socks?
There is no evidence of harm in wearing copper infused compression socks if you do not have any other problems. However, you must consult your healthcare professional if you experience any skin changes and circulation issues.
How Are Copper Infused Compressions Better Than Regular Ones?
Copper has special anti-microbial and healing effects that make it the ultimate component to add to compression socks. This is the reason that it works more efficiently than regular compression socks.
How Tight Should Copper Compression Socks Be?
Copper compression socks are supposed to be tight but not tight enough that it obstructs your leg movements. They must be tight enough to provide you with compressive properties but not to such extent to pinch and cut off the circulation.
Can I Sleep With Compression Socks?
If you are a healthy person, you should avoid wearing compression socks while sleeping. People whom the doctor recommends can wear them at night.
Zipper Compression Socks
360 Relief compression socks are designed to help promote better blood circulation. Its moisture absorbing design helps to keep your feet dry which helps to minimize blisters and avoid odours.
Buy Now