The knees are the primary joints that support and bear the entire weight of your upper abdomen. However, athletes are frequently and easily injured due to various factors. Knee pain might worsen and become a long-term barrier for athletes, restricting their active participation in their regular activities. Knee pain isn't always severe. However, some knee problems, such as osteoarthritis, can lead to joint weakening, acute pain, and disability.
If you ever experience a mild injury or disorder, it may increase the chances of severe and long-term damage in the future. The common symptoms of a knee injury are pain, discomfort, and swelling. Furthermore, your knee may seize or lock, and your joints feel stiff and weak when you walk, run or stand for long periods. In the early stages, You can perform some home therapies like rest, icing, compression, elevation, which can help you avoid serious knee injuries.
Read More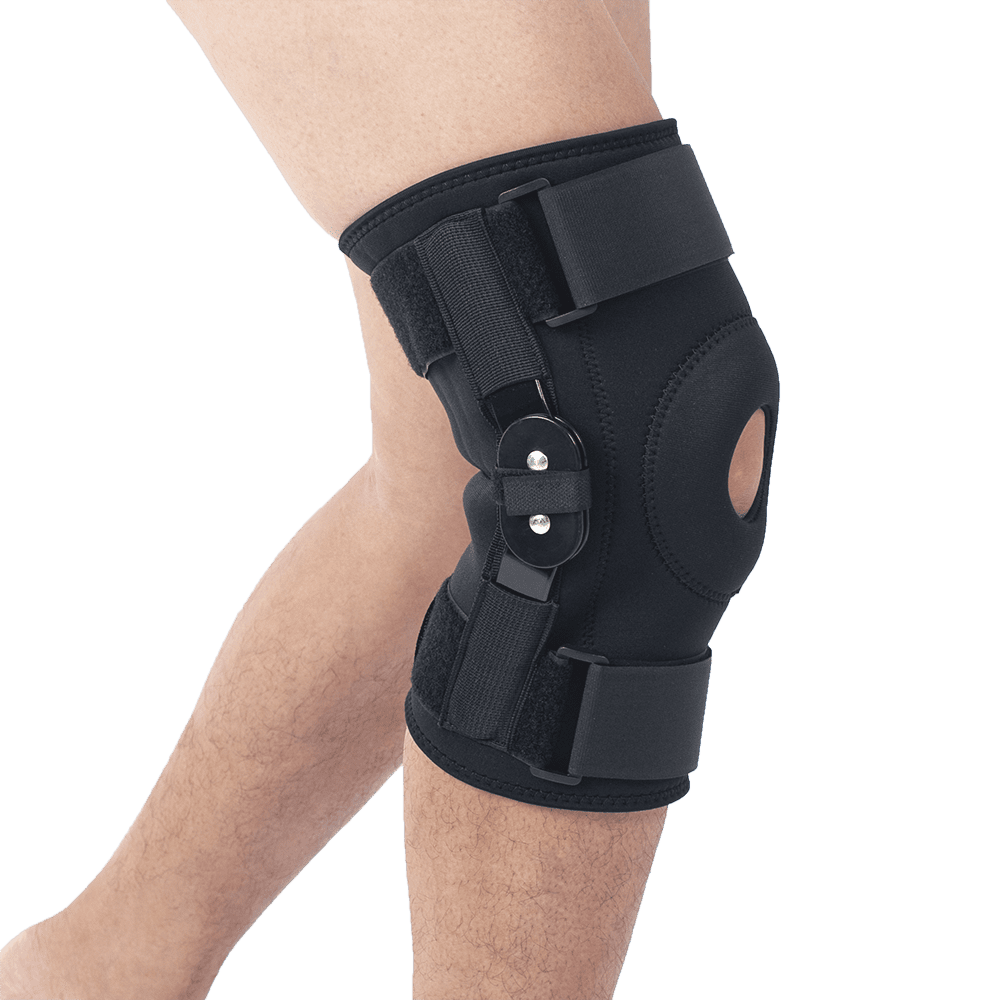 Hinged Knee Brace Support
360 Relief Hinged Knee Support Brace supports and stabilizes a damaged knee and eases pain and inflammation while recovering.
Buy Now
If your knee condition worsens over time, you should consult a doctor or an orthopaedic surgeon, who will check your knee and ask you to do some movements like bending or twisting to diagnose the instability of joints. In addition, imaging tests, such as X-rays, CT scans, or MRIs, may be required to determine the severity of the injury and help in therapy and diagnosis.
X-rays and CT scans are done to diagnose a fractured knee, while an MRI is done to diagnose a soft-tissue injury. Tears in the ligaments, severe meniscal tears, severe fractures and dislocations of the knee may require surgery.
Knee braces and supports are an essential part of knee care and recovery and can make all the difference in preventing injuries. Recovery could take up to four to six weeks, but you should be able to walk and bear weight on your knee when you start wearing a brace.
It is important to pick the best knee brace that is effective and comfortable to wear. 360Relief offers a variety of knee braces and supports to help with many knee injuries and disorders. They come in a variety of colours and sizes to suit your needs. These supports provide the perfect balance of comfort and relief while allowing you to move your legs freely.
How Do Knee Injuries Occur In Football?
When an external force bends or twists a knee in an unnatural manner, it results in knee injuries. It most often happens in football, where players continuously experience external forces to their knees.
What Common Knee Injuries Occur In Football?
Footballers may face the following knee injuries while playing:
MCL Sprain (sprain in the medial collateral ligaments of the knees)
ACL Tear (tear in the anterior cruciate ligaments of the knees)
Meniscus Tear (torn cartilage in the knees)
How Can Knee Injuries In Football Be Prevented?
The given preventative measures help minimize the knee injuries in football:
Warm up your knees
Wear appropriate footwear
Use knee supports
How Do Knee Supports Help In Football?
Knee supports for sports, especially football, improve circulation and stimulate muscle regeneration. The durability, breathability, and unparalleled comfort protect your knee and help maintain peak performance.
Are There Any Side Effects Of Knee Supports?
Wearing a knee brace may result in discomforts, such as heavy, bulky, and hot feelings at first. When knee support is not worn correctly, it may result in skin irritation or swelling.
Hinged Knee Support Brace
360 Relief Hinged Knee Support Brace effectively reduces pain and protects your knees from re-injury while providing support and comfort.
Buy Now