Knee Supports For Arthritis
Are you fed up with the constant pain and limited mobility due to knee arthritis? Then you must not ignore it and treat your knee(s) with the right possible treatment. 360 Relief premium knee supports are designed to provide optimal support, stability, and comfort, specifically for those who are suffering from knee arthritis. They are available in a variety of sizes, styles, and colours. So, buy any of your desired knee braces and supports and start feeling the difference!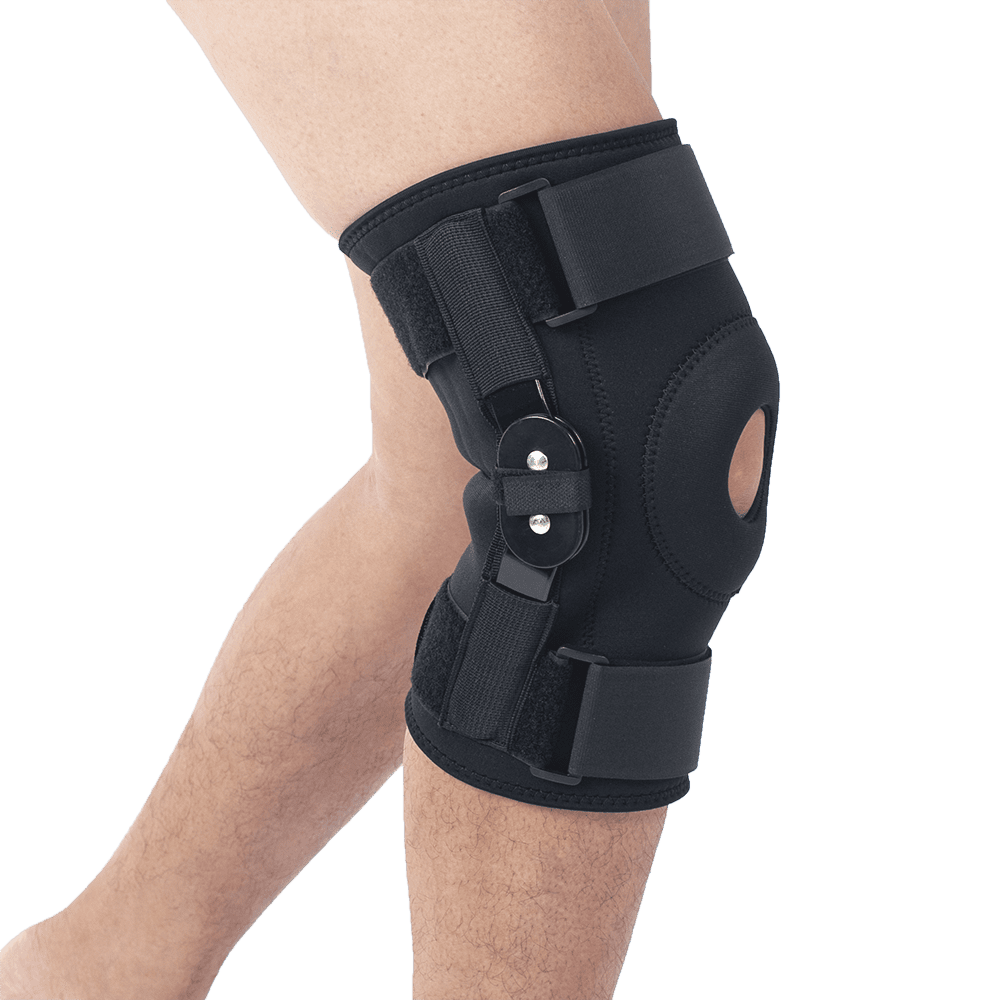 Hinged Knee Brace Support
360 Relief Hinged Knee Support Brace supports and stabilizes a damaged knee and eases pain and inflammation while recovering.
Buy Now
Our knee supports are made with the top-quality materials and innovative design features to provide targeted pain relief. The compression technology and support pads boost the blood flow and relieve strain on the affected joints, allowing you to move with ease and comfort.
Whether you're engaging in sports, recovering from an injury, or simply seeking everyday comfort, our knee supports help you to improve the healing process.
Their ergonomic designs and adjustable straps allow a secure fit without restricting your range of motion – also minimises the risk of further injury or damage.
Our knee braces are made from a combination of breathable and lightweight fabric that helps with air circulation and keep your knee cool and comfortable even for extended periods. How you can also perform mild-to-moderate knee exercises or elevation to increase knee mobility.
(Note: For a proper diagnosis and personalised treatment plan for knee arthritis, visit a healthcare professional as well.)
What's good for knee arthritis pain?
Wearing knee braces are suitable to give knees support and also helps reduce pain.
Take a healthy and balanced diet like fish, fruits, and dry nuts to strengthen muscles and joints.
Dip your knees in warm water to reduce pain.
Take anti-inflammatory medicines.
What foods should be avoided when suffering from arthritis?
Processed foods that contain fats should be avoided since they can cause inflammation.
White sugar
Fried and junk food
Is arthritis a hereditary disorder?
Several types of arthritis run in the family, so if your parents or grandparents have arthritis, you might be more prone to developing it. People who participate in sports activities are also at risk of having knee arthritis.
Are boiled eggs good for knee arthritis?
Eggs are the natural source of vitamin D and protein. Plus, it is one of the effective ways to reduce inflammation because it works as a natural anti-inflammatory. So, it's good to take boiled eggs regularly to reduce the symptoms of arthritis.
Can knee arthritis be cured once it happens?
The cartilage that acts as a cushion between the bones of your joints breaks down and wears away as you get older. When your cartilage wears away, your bones rub together, causing discomfort, swelling, and stiffness in your joints. Unfortunately, just as you can't go back in time, you can't reverse arthritis.
Hinged Knee Support Brace
360 Relief Hinged Knee Support Brace effectively reduces pain and protects your knees from re-injury while providing support and comfort.
Buy Now