Knee Dislocation Supports
Are you tired of continuously feeling pain and discomfort and are unable to do your daily activities due to a dislocated knee? At 360 Relief, we brought a revolutionary range of Knee Supports that can aid you in reducing knee dislocation symptoms and pain. They are available in a variety of sizes, styles, and colours. So, buy any of your desired knee braces and supports and start feeling the difference!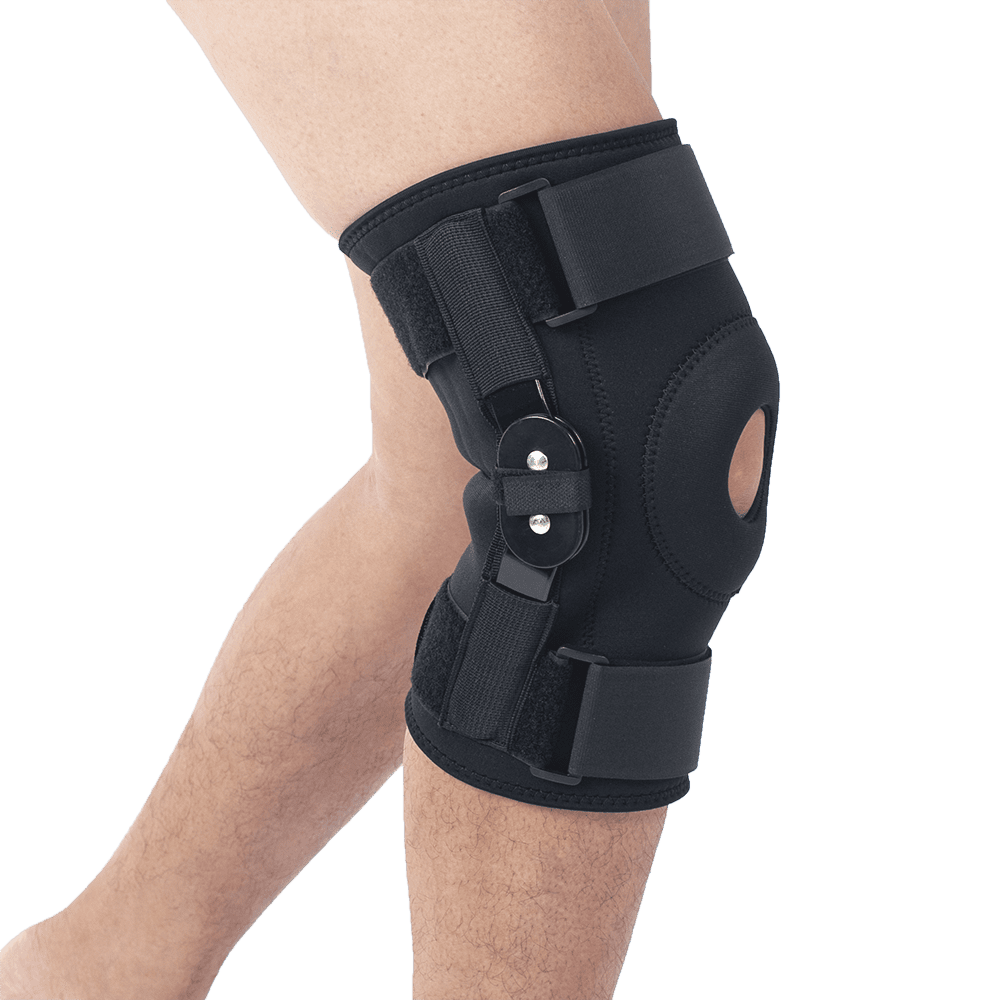 Hinged Knee Brace Support
360 Relief Hinged Knee Support Brace supports and stabilizes a damaged knee and eases pain and inflammation while recovering.
Buy Now
We designed our supports and braces with quality materials that not only offer support but also give protection to your knees to prevent further damage. Our knee supports feature a unique cushioning system that keeps your knees comfortable while relieving pain and discomfort.
Their ergonomic designs and adjustable straps allow you to customise the fit, providing optimal stability and support to your dislocated knee. Our supports and braces also provide compression to the affected area of your knee that help reduce swelling, and inflammation.
Whether you're engaging in sports, recovering from an injury, or simply seeking everyday comfort, our knee supports aid you to improve the healing process.
However, you can also do multiple activities while wearing them including mild exercise, everyday walks, and more.
(Note: For a proper diagnosis and personalised treatment plan for your dislocated knee, visit a healthcare professional as well.)
How to prevent dislocated knees?
Apply hot pads or dip your knees in warm water to relax the joints.
Use compression to support your knees
Take anti-inflammation medicines to get rid of pain and stiffness.
Give proper rest to your knees
Avoid too much standing or walking.
Can I bend my knee after dislocation?
Dislocation occurs when one of the joints around the knee is torn, resulting in a knee displacement or dislocation or if the kneecap is forcefully pushed. It's also possible that you can't bend or straighten your knee without experiencing pain.
Can I walk with a dislocated knee?
After recovering, most people can walk on their legs and bend their knees. It might feel shaky, and you may be uncomfortable. But walking and standing is ok as long as you don't experience pain.
What are the symptoms of a dislocated knee?
You might feel:
Severe pain
Deformation
Swelling
Bruising
Difficulty in straighten the leg
Unable to put weight on legs
How can a dislocated knee be cured?
Your recovery time of dislocation depends on the severity of your injury. A knee dislocation might take longer to heal; you may need to recover your knee for up to a year.
Hinged Knee Support Brace
360 Relief Hinged Knee Support Brace effectively reduces pain and protects your knees from re-injury while providing support and comfort.
Buy Now