Are you suffering from knee injuries like Meniscal Tear and looking for a reliable knee support? Then you're at the right spot! At 360 Relief, we brought a revolutionary range of Knee Supports that can aid you in reducing meniscal tear symptoms and pain. They are available in a variety of sizes, styles, and colours. So, buy any of your desired knee braces and supports and start feeling the difference!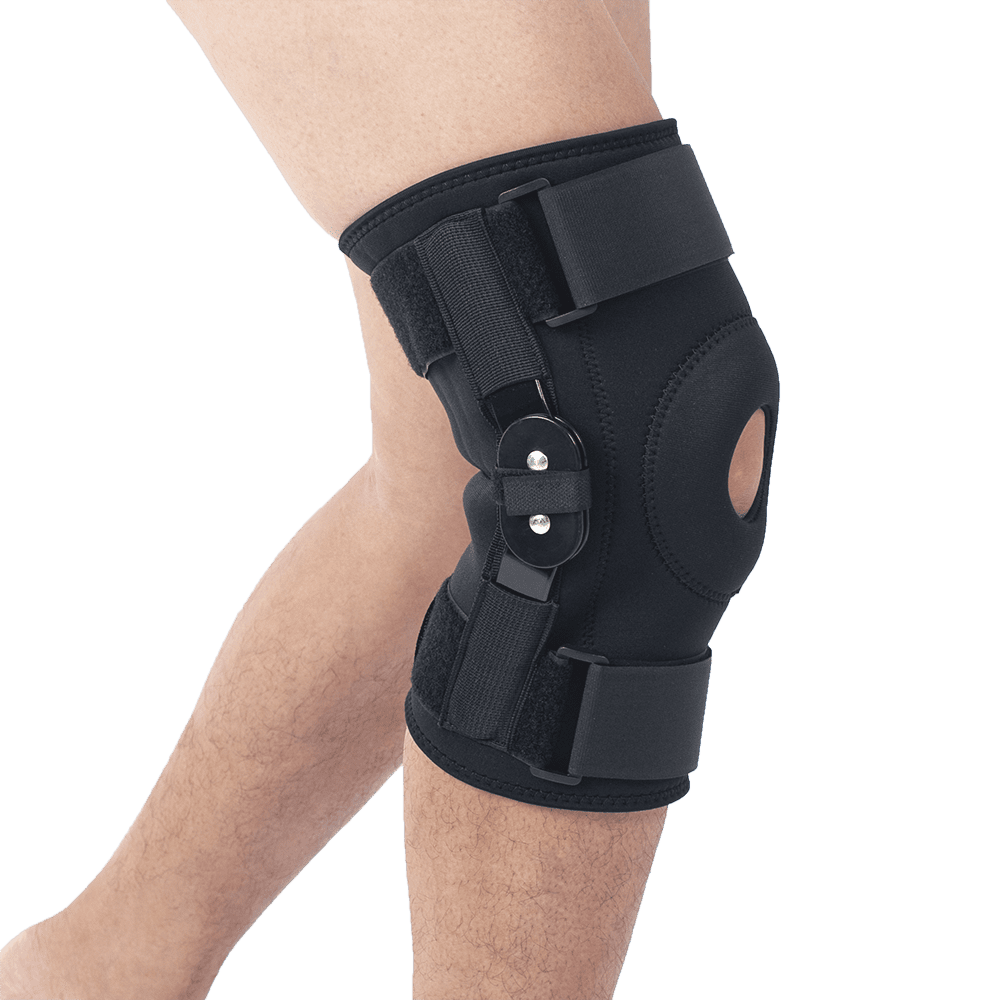 Hinged Knee Brace Support
360 Relief Hinged Knee Support Brace supports and stabilizes a damaged knee and eases pain and inflammation while recovering.
Buy Now
Our knee supports are specifically designed for meniscal tears by using quality materials to ensure durability and longevity. They have innovative designs and features that can provide optimal support and stability to your knee joints.
Plus, the targeted compression and the cushioning system boost the blood flow and relieve strain on the affected area, allowing you to move with ease and comfort. With a focus on the meniscal tear, they provide the required support to aid in your recovery process.
From movable straps to breathable fabric, our knee supports and braces promote air circulation, keeping your knees dry. You can wear them, whether you're working, exercising, or engaging in daily activities, without hindering your movements.
However, you can improve your knee(s) mobility by engaging in mild strengthening exercise sessions.
(Note: For a proper diagnosis and personalised treatment plan for your meniscal tear, visit a healthcare professional as well.)
Can I use crutches for a meniscus tear?
If you suffer from a meniscus tear, you may need to use crutches until the pain and swelling don't go away. You can do physiotherapy to address the pain and strengthen your joints. It's also good to wear knee braces for additional support.
Does walking with torn meniscus make it worse?
If you don't pay attention to treating meniscus tears, it can lead to long-term knee problems, such as arthritis. Furthermore, moving around with a torn meniscus can force cartilage to turn into pieces. It will create more severe knee problems that may require more extensive surgery in the future.
How to recover from a meniscus injury?
Take a lot of rest
Use compression
Apply ice
Keep your legs elevated
Try to follow the above to get faster recovery and prevent further injuries. Avoid activities that may cause further discomfort and injuries.
Can I fix a meniscus tear knee without surgery?
Meniscal tears are a prevalent knee injury that may not always need surgery. Physical therapy exercises help to treat these injuries. Knee braces can also help to reduce stiffness and improve discomfort.
Does a torn meniscus hurt at night?
The pain is usually sharper at night than during the day. You have to lay a pillow between your legs at night because side-lying is often very unpleasant. Some people's pain will go away gradually with time, although this is uncommon.
Hinged Knee Support Brace
360 Relief Hinged Knee Support Brace effectively reduces pain and protects your knees from re-injury while providing support and comfort.
Buy Now