Are you searching for a reliable Knee Support and reduce the symptoms of Patellar Tendinitis? For your affected knee, 360 Relief is here to help you provide quality Knee Supports and Braces. Here, you can find a broad collection of knee supports and braces that can help prevent knee injuries as well as relieve pain and further harm. Our knee supports are available in a variety of sizes, styles, and colours. So, buy any of your desired knee braces and supports and start feeling the difference in no time!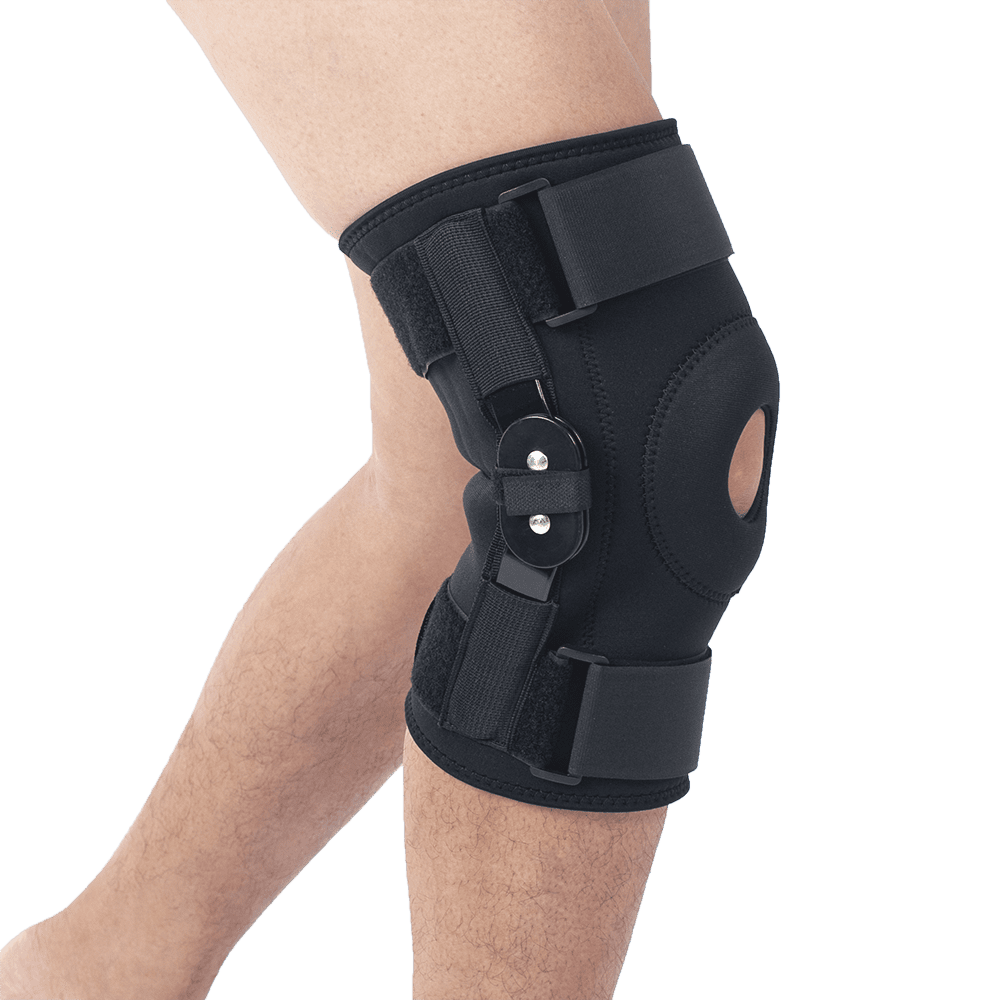 Hinged Knee Brace Support
360 Relief Hinged Knee Support Brace supports and stabilizes a damaged knee and eases pain and inflammation while recovering.
Buy Now
Our knee supports and braces are designed with high-quality material that can help relieve pain and discomfort associated with patellar tendinitis. They also provide targeted compression, stability, and support to the knee joint, helping you recover faster and reduce the risk of re-injury.
We use the advanced padding or cushioning system in our supports that provide optimal support and alignment to your affected area of the knee. Plus, they come with adjustable straps or closures, allowing you to customise the pressure and fit your specific requirements.
Whether you're playing sports, recovering from an injury, or simply looking for everyday comfort, our knee supports can help in recovery process.
However, you can also take part in mild-to-moderate exercise or physio sessions, this may also help you to increase your knee mobility.
(Note: For a proper diagnosis and personalised treatment plan for patellar tendinitis, visit a healthcare professional as well.)
What activities cause patellar tendonitis?
Running, jumping or even squatting are the primary reasons that cause patellar tendinitis. It may result in tiny tears in tendons which causes pain, inflammation, and swelling.
How can I fix patellar tendonitis?
Physical therapy may help to reduce the symptoms of patellar tendinitis like stretching and strengthening exercises. Knee supports also help to limit movement and reduce pain and stiffness.
What happens if patellar tendonitis is not treated on time?
Tendonitis can complete tendon rupture if left untreated. But they can also be caused by chronic conditions such as diabetes, metabolic disorder, arthritis, and long-term steroid use.
Is heat good for patellar tendonitis?
Heat may be more effective for chronic tendinitis pain during the first three days. Heat can aid in improving the healing process by increasing blood flow to an injury. Heat also relaxes muscles, which helps to relieve discomfort.
Is stretching good for patellar tendonitis?
mild stretching or exercise is good, but it will worsen if you do hard stretching. Try to avoid those sports activities which lead you to patellar tendonitis.
Hinged Knee Support Brace
360 Relief Hinged Knee Support Brace effectively reduces pain and protects your knees from re-injury while providing support and comfort.
Buy Now