Performance or sports socks play an essential role in sports. Sports socks provide the protection and stability you need to perform at your best while reducing the risk of injury. These socks usually treat and protect your feet from infections while keeping them cool, dry, and odour-free. Along with training, choosing the right pair of performance socks is an essential part of any athlete's routine.
These socks have more than one benefit in helping to deliver the best performance due to the material used to design them. Your feet may slip around in your shoes and cause blisters if you actively participate in sports; it can be intensely painful and inconvenient. If you want to reduce friction or infection, you should wear athletic or sports socks that can help prevent sweating and fungal infections. Wearing a pair of performance socks makes you feel comfortable and keep your feet dry all day long. If you participate in sports, injuries might occur at any time.
Read More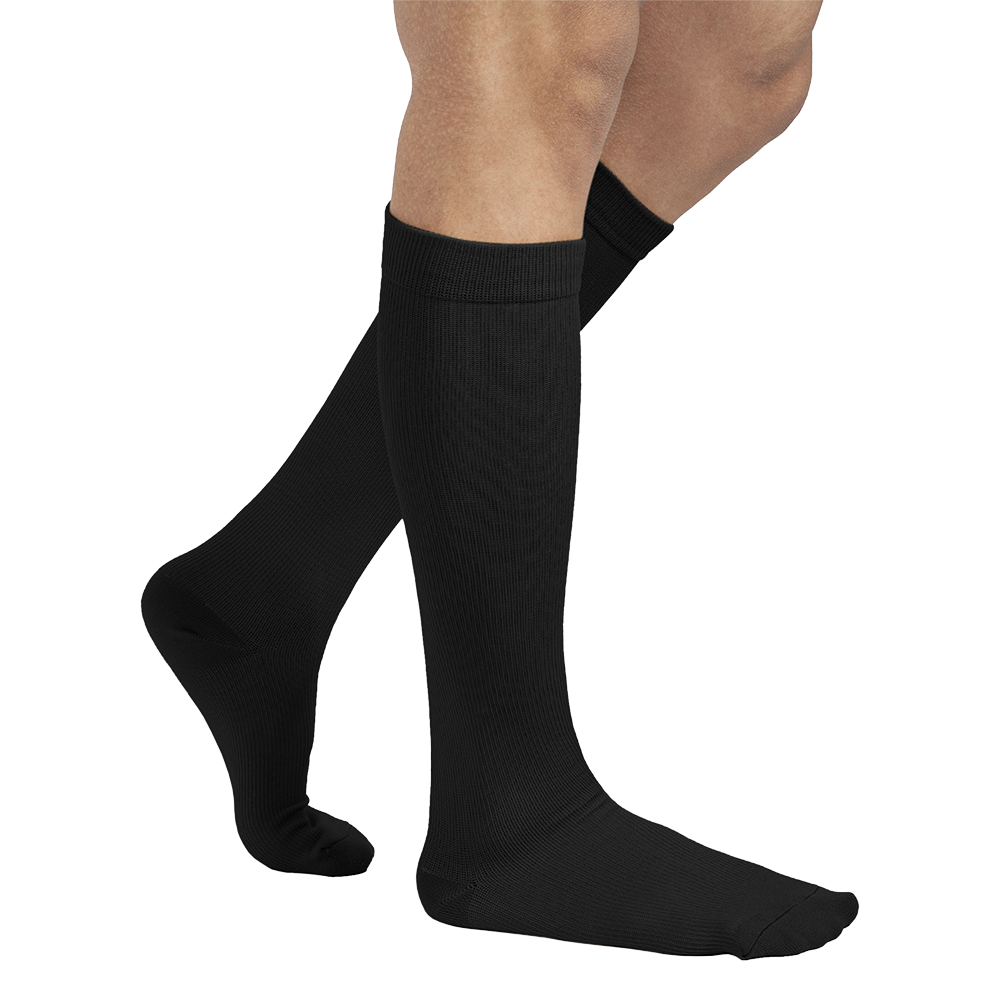 Compression Socks to help relieve pain
360 Relief compression socks are designed to help promote better blood circulation. Its moisture absorbing design helps to keep your feet dry, blisters and avoid odours.
Buy Now
Wearing the correct socks will help you recover quickly, relieve muscle pain, and prevent lower limb injuries. They help your muscles heal fast and can help to treat post-exercise swelling and discomfort. Many athletes claim that compression socks or sleeves help muscles recover more quickly after an exercise or performance.
Today's athletes are increasingly relying on sports stockings throughout training, competition, and recovery. Whether you are playing for fun or a professional athlete, using graded compression socks or sleeves can help you increase your performance and recovery.
Compression stockings are made to treat several medical conditions, including varicose veins, swelling, pain and relieve tired and swollen legs. These socks work as a blood-booster by providing adequate compression around the lower legs, feet, and ankles.
360 Relief has designed a vast collection of performance or sports socks for athletes. They can help you in many ways, like reducing pain, swelling, and preventing blisters. These socks can help to increase blood flow by providing the right amount of compression. They are designed with a 3D high knitting technique and are available in different sizes, lengths, and colours.
What Do Performance Socks Do?
Performance socks are usually treated with antimicrobial finishes and keep the feet safe from infections by keeping them dry, odour-free, and cool. They also help minimize fatigue and improve blood circulation.
What are The Benefits of Performance Socks?
Performance socks provide you with the following benefits:
Reinforced heel and cushioning
Odour and antimicrobial control
Ankle support
Anti-slip resistance system
More impact absorption
better mobility
Who Should Wear Performance Socks?
Performance socks are essential footwear items for all sportspeople. Running, football, tennis, hiking, and pedalling put pressure on the feet and legs, so performance socks provide proper support and resistance against pressure to avoid injuries.
Can Performance Socks Do More Harm Than Good?
Performance socks are usually safe to wear when you wear them under the guidance of your GP. Overusing performance socks and wearing socks incorrectly can cause irritations and infection in the skin.
What Is The Difference Between Performance Socks And Regular Socks?
Regular socks are generally thinner to fit shoes and are made for an activity level that does not involve considerable foot traction, motion, and sweating. They provide minimal protection to feet against rubbing and odour. Performance socks are capable of reducing blisters and moisture-wicking and offer the feet more comfort.
Zipper Compression Socks
360 Relief compression socks are designed to help promote better blood circulation. Its moisture absorbing design helps to keep your feet dry which helps to minimize blisters and avoid odours.
Buy Now