360 Relief hinged knee braces are specifically designed to provide relief from pain and discomfort resulting from a knee injury. These braces are also helpful in reducing the chances of overuse knee injuries: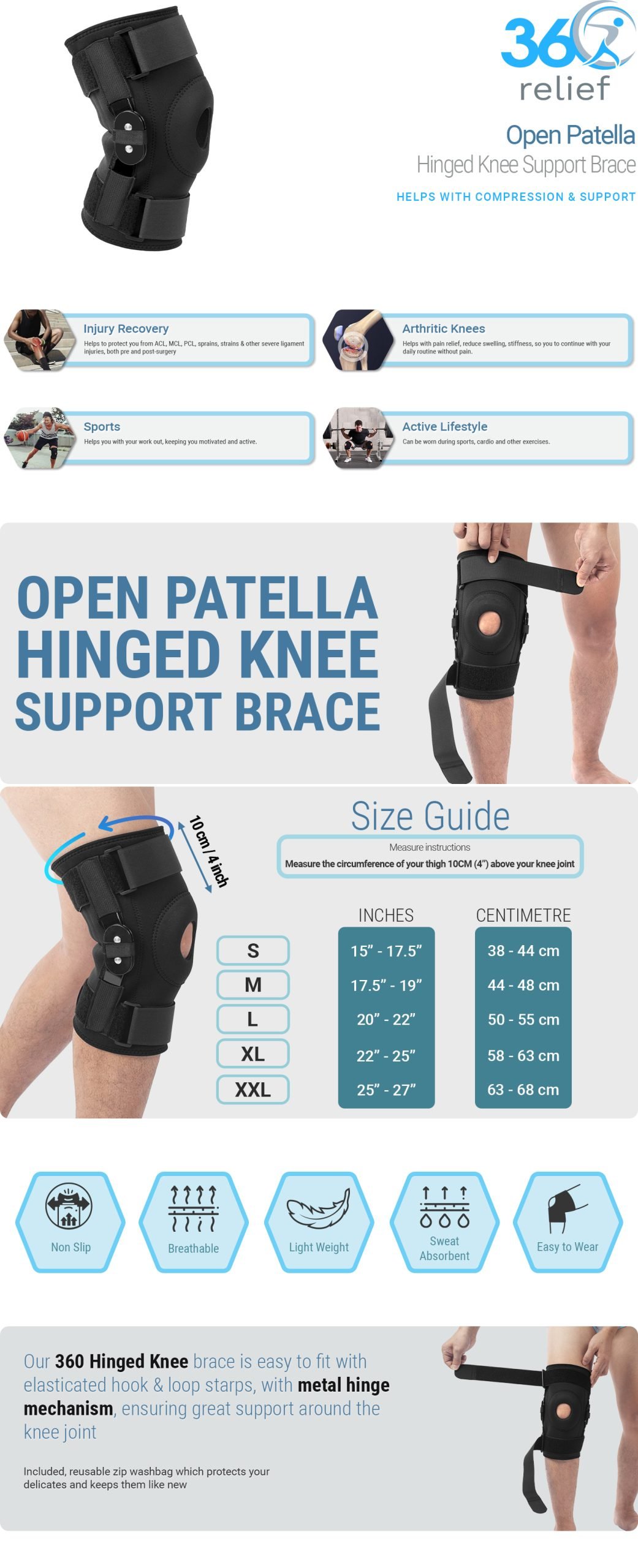 Our knee braces help you reduce pain resulting from knee injuries, including ACL, MCL, PCL, meniscus tears, sprains, strains, and other overuse injuries.

Our hinged knee braces help you improve your mobility following an injury, avoiding the chances of rheumatoid arthritis which may result from inactivity.

These hinged knee braces may also help prevent the chances of overuse injuries resulting from repetitive movements of knees during high-contact sports.

Our hinged knee braces are designed with high-quality neoprene, making braces soft, comfortable, breathable, and durable.

These hinged knee braces are available in small, medium, large, and even extra-large sizes. This availability helps you choose the right product according to your needs.