knee Brace for Cartilage Damage
Are you constantly experiencing pain, discomfort, and swelling around your knee area? Then you might be suffering from Knee Cartilage Injury, a condition that affects many people especially, those who do athletic activities. Therefore, 360 Relief is here to provide you with sturdy yet durable Knee Supports that can aid in reducing the symptoms and pain. They are available in a variety of sizes, styles, and colours. So, buy any of your desired knee braces and supports and start feeling the difference!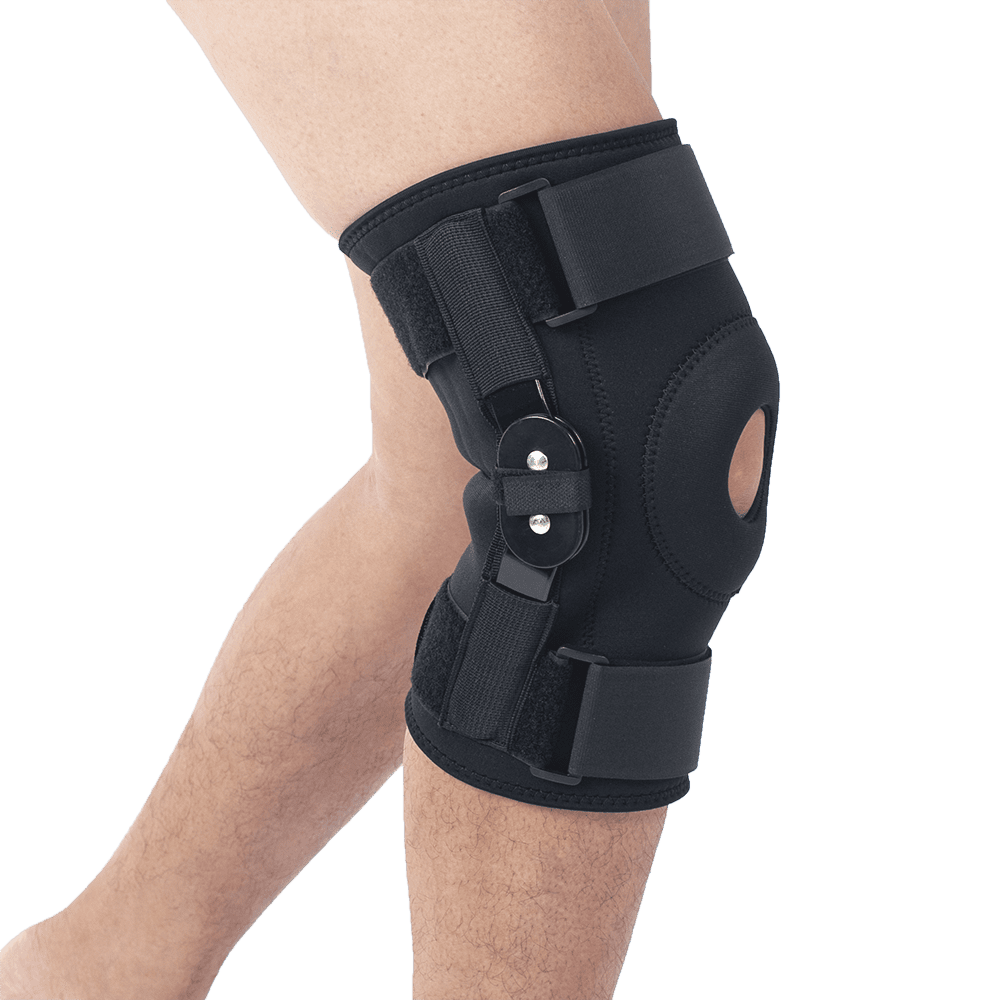 Hinged Knee Brace Support
360 Relief Hinged Knee Support Brace supports and stabilizes a damaged knee and eases pain and inflammation while recovering.
Buy Now
Whether you're a professional athlete or an employee, our knee supports are designed to meet your needs while keeping your knees protected from further cartilage damage. These braces and supports are carefully crafted using cutting-edge ergonomic principles to ensure optimal knee alignment and support.
We use advanced cushioning system and additional features that allow you to customise the tightness and compression level as much as needed.
Additionally, These knee supports have a combination of high-quality materials that are long-lasting, lightweight, and non-irritating on the skin.
From stretchable straps to breathable fabric, our knee supports and braces help air circulation that keeps your knees dry even in prolonged periods. However, you can improve your knee(s) mobility by engaging in mild strengthening exercise sessions.
(Note: For a proper diagnosis and personalised treatment plan for your knee fracture, visit a healthcare professional as well.)
How can I prevent knee cartilage injury?
Use support, such as a knee brace to protect the injured area from severe injury.
Rest for a few hours a day.
Apply ice regularly.
Elevate your knees.
When can I get back on my feet after knee cartilage surgery?
Advanced surgical procedures, such as cartilage repair surgeries have shortened recovery times. Most of the patients begin some physical activity after six to eight weeks. But full recovery after cartilage repair surgery can take three to six months. Always best to consult a medical professional.
Can cartilage repair without knee surgery?
The primary signs of injured cartilage are pain, swelling, and locking around your knees. The cartilage cells do not regenerate on their own. But it can be repaired with various treatment options like physiotherapy, knee braces, and anti-inflammatory medicines.
What type of diet should I eat to strengthen my knees?
Those foods which can help you to strengthen your knees are:
Fruits
Vegetables
Fish
Olives/Olive oil
Dry nuts
Seeds and beans
Whole grains
Is walking good while having a knee cartilage injury?
Moderate exercise helps cartilage absorb the nutrients because it needs to cushion and protect the ends of bones in your joints by increasing blood flow. Movement lubricates your joints, reducing discomfort and stiffness while also increasing joint mobility. Always best to consult a medical professional.
Hinged Knee Support Brace
360 Relief Hinged Knee Support Brace effectively reduces pain and protects your knees from re-injury while providing support and comfort.
Buy Now