360 Relief adjustable tennis elbow straps help you minimise pain resulting from tennis elbow. These braces may also help reduce the chances of tennis elbow. Read out how our tennis elbow braces can help you: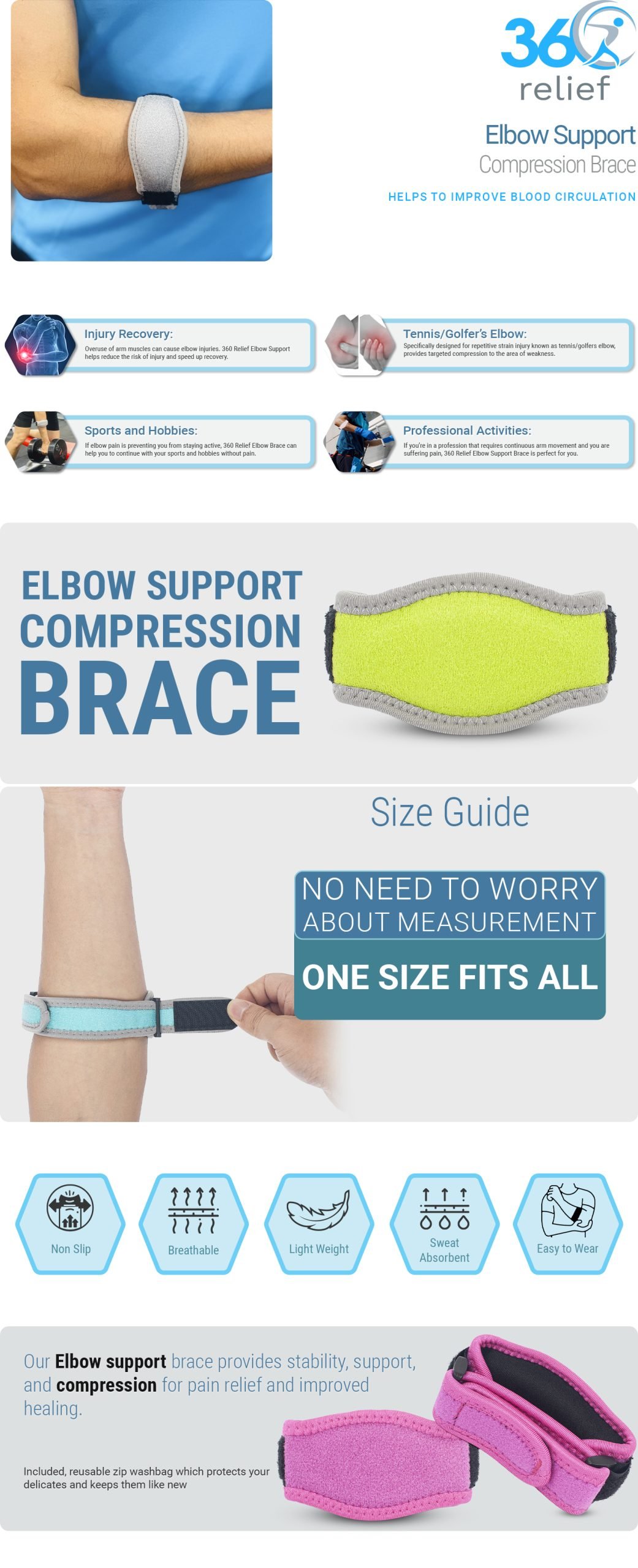 Our adjustable tennis elbow straps or braces are designed to eliminate the symptoms or discomforts resulting from tennis elbow or other related injuries.

Our braces are specifically designed to reduce strain on the aching or painful tendons, helping you recover faster following an elbow injury.

Our adjustable elbow straps provide your elbow joints or muscles with maximum support, helping you perform repetitive movements of elbows without facing any injury.

Our elbow straps or braces are designed with high-quality neoprene materials, making the products soft and durable, and offering you maximum comfort.

You can reuse these straps or products just after putting the minimal effort of hand wash. Do not use bleach or fabric conditioners, use mild soap with tap water instead.