360 Relief wrist wrap support braces with a wide thumb loop are designed for workout professionals involved in weightlifting and other gym training. Here's how our wrist wrap supports can help you: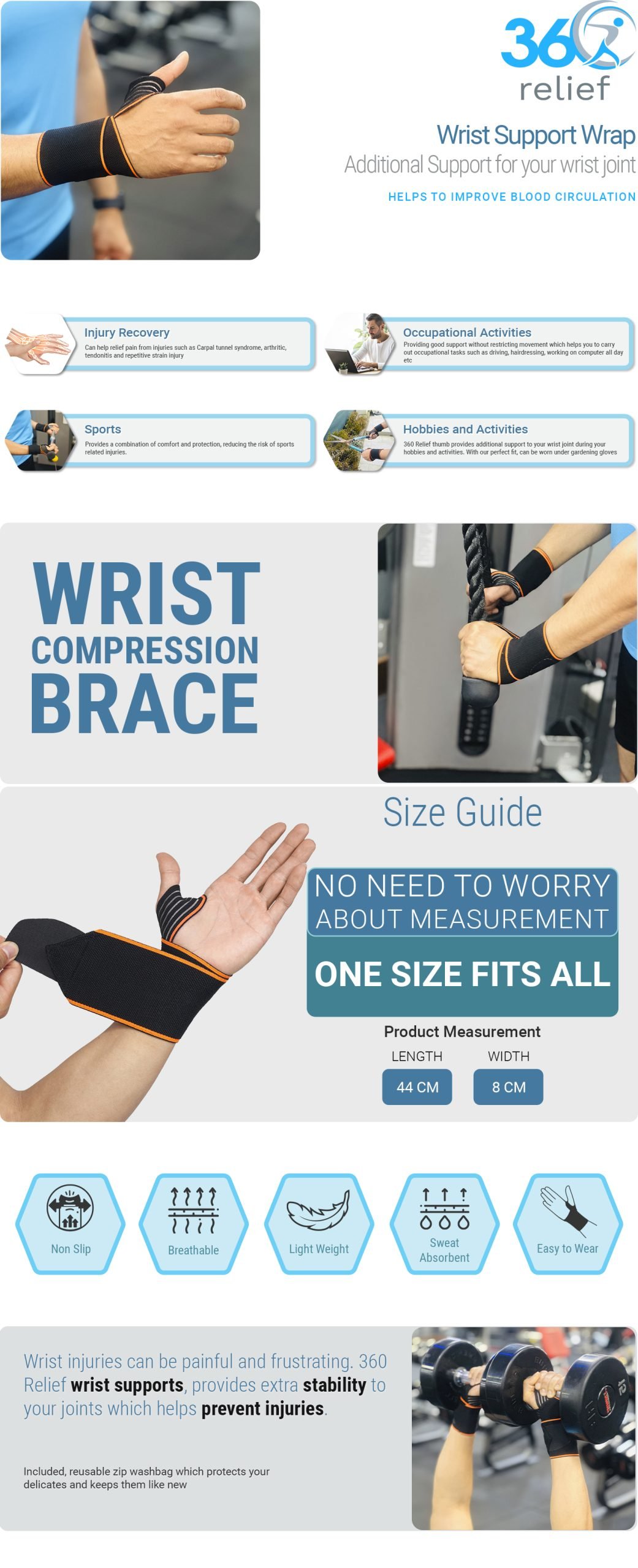 Our wrist wrap support braces are tightly wrapped around your wrist joints, helping immobilise them or protect them from further damage.
Our wrist support braces are best at providing enough support and compression to the injured wrist, helping relieve pain and speed up recovery.
The wide thumb loop helps with great support and grip, helping you perform well throughout your sessions.
Our braces are designed with added Velcro closure. So, you can easily adjust these braces around your wrist according to your needs.
These are designed with breathable cotton material – easy and comfortable to wear.
These adjustable wraps are designed or available in a universal size (length: 44 cm X width 8 cm)